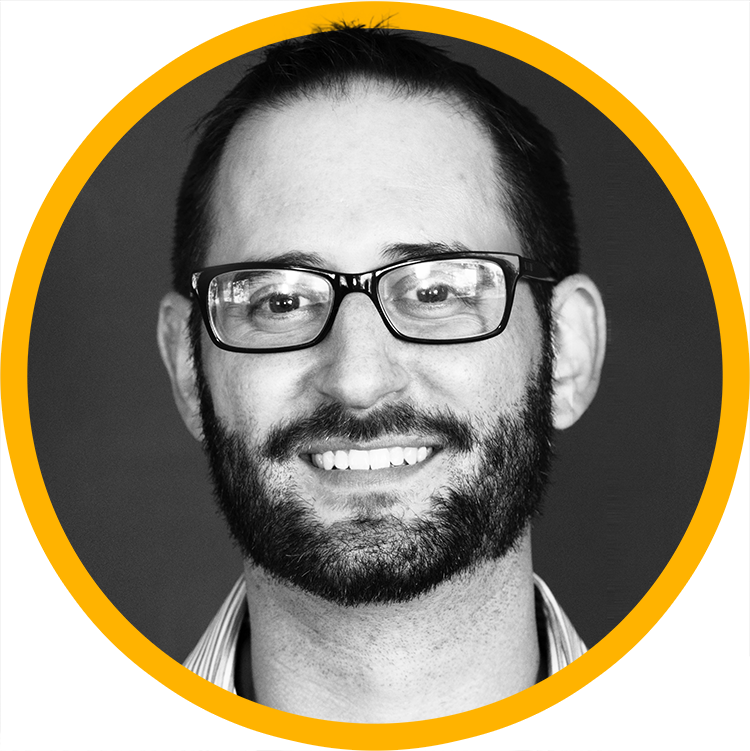 I believe in pulp-free creative, or as Dieter Rams stated it, "less but better."
Welcome to Liquid Gold Creative. I'm Ethan Goldberg, a passionate and dedicated creative leader, graphic designer, and certified project manager. I've worked in multiple industries, both as a freelancer and full-time, for over a decade.
Growing up, I was always drawing, playing and developing games on my family's Apple IIe computer, and dreaming up new comic strip characters. I was inspired by the smooth clean strokes of Garfield and the beautiful timeless artwork of Calvin and Hobbes. Of course, I thought they were funny too.
My love for sketching and drawing and my discovery of graphic design lead me to pursue a degree in studio art and art history. For me, it was a way of being a starving artist without the "starving" part, and I love what I do. In addition, through my studies in art history, I found influence in several different movements, especially Dada and Pop art.
Currently, I work full-time as a Creative Director, guiding the strategy and development of creative solutions for several mid-to-large-sized brands within the pharmaceutical, diagnostic, and bio
technology industries. As stated in the quote above, I believe in making the complicated simple, awesomely simple.
A refreshing blend of creative and not so creative skills developed from over a decade of professional experience:
Creative Direction, Ideation, and Strategy
Print Design and Production
Talent Management and Training
Typography and Color Theory
If you'd like to get in touch or see additional samples of my work, then feel free to contact me at

ethangoldberg@hotmail.com

or through one of the links below.