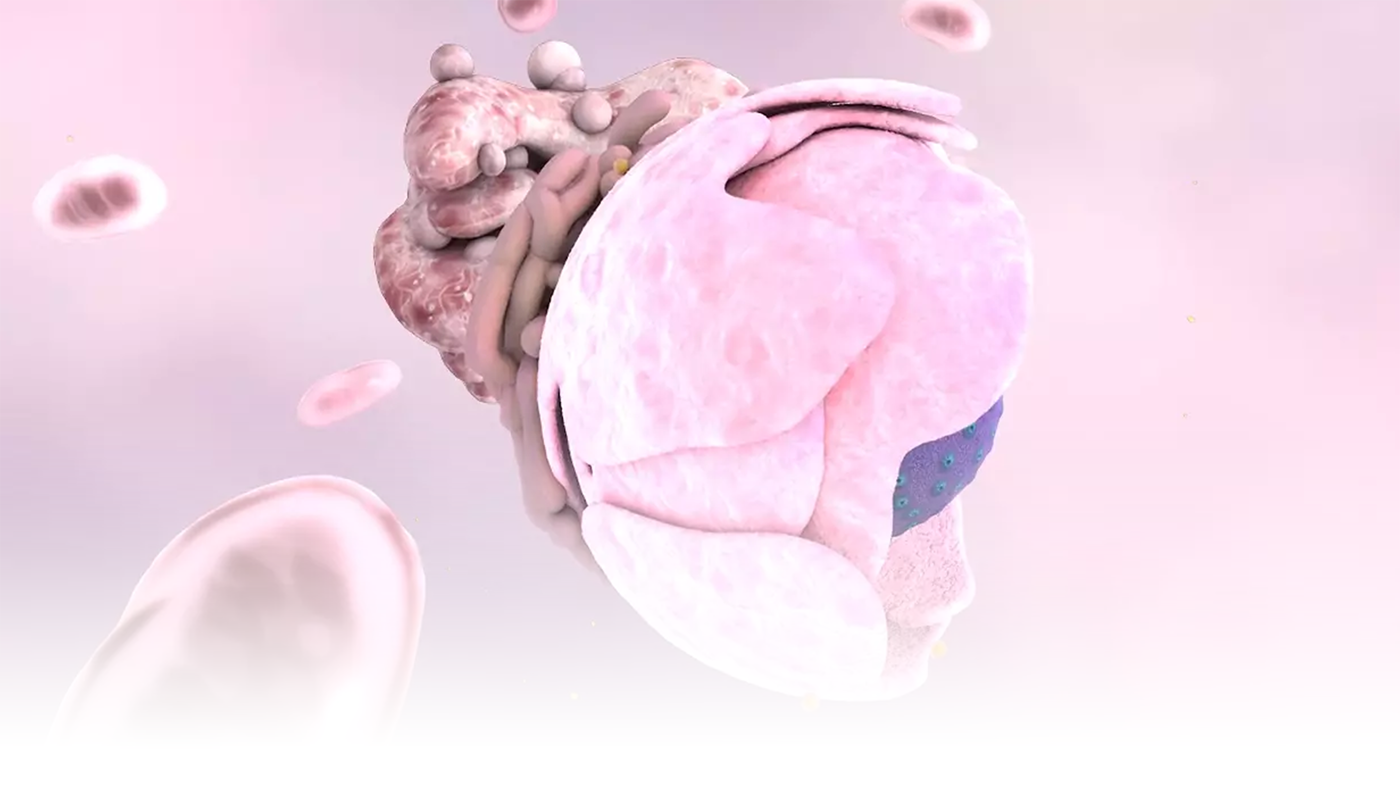 Challenge


The Mead Johnson Pediatric Nutrition Institute, a global leader in infant and child nutrition, had figured out the potential clinical benefits of a bioactive component of milk—Milk Fat Globule Membrane (MFGM) and how to leverage those benefits through its addition to infant formula. However, when it came to getting their target audiences (healthcare professionals and sales representatives) to "see the science", they were challenged as how to best serve their innovations' benefits and the process by which it could be used to improve the health and development of infants.
Insight


It was determined that the best vehicle for our client's needs would be a 3D medical mechanism of action (MOA) animated video, one that would illustrate the make-up of MFGM, provide a quick overview of how it could be extracted from bovine milk, and clarify its benefits to infant health and development. The animation would need to be straightforward and brief, so as to be easily digestible by HCPs. And, it had to work effectively as marketing collateral that would help sales representatives present a complex process and its benefits to pediatrician customers during short in-office appointments.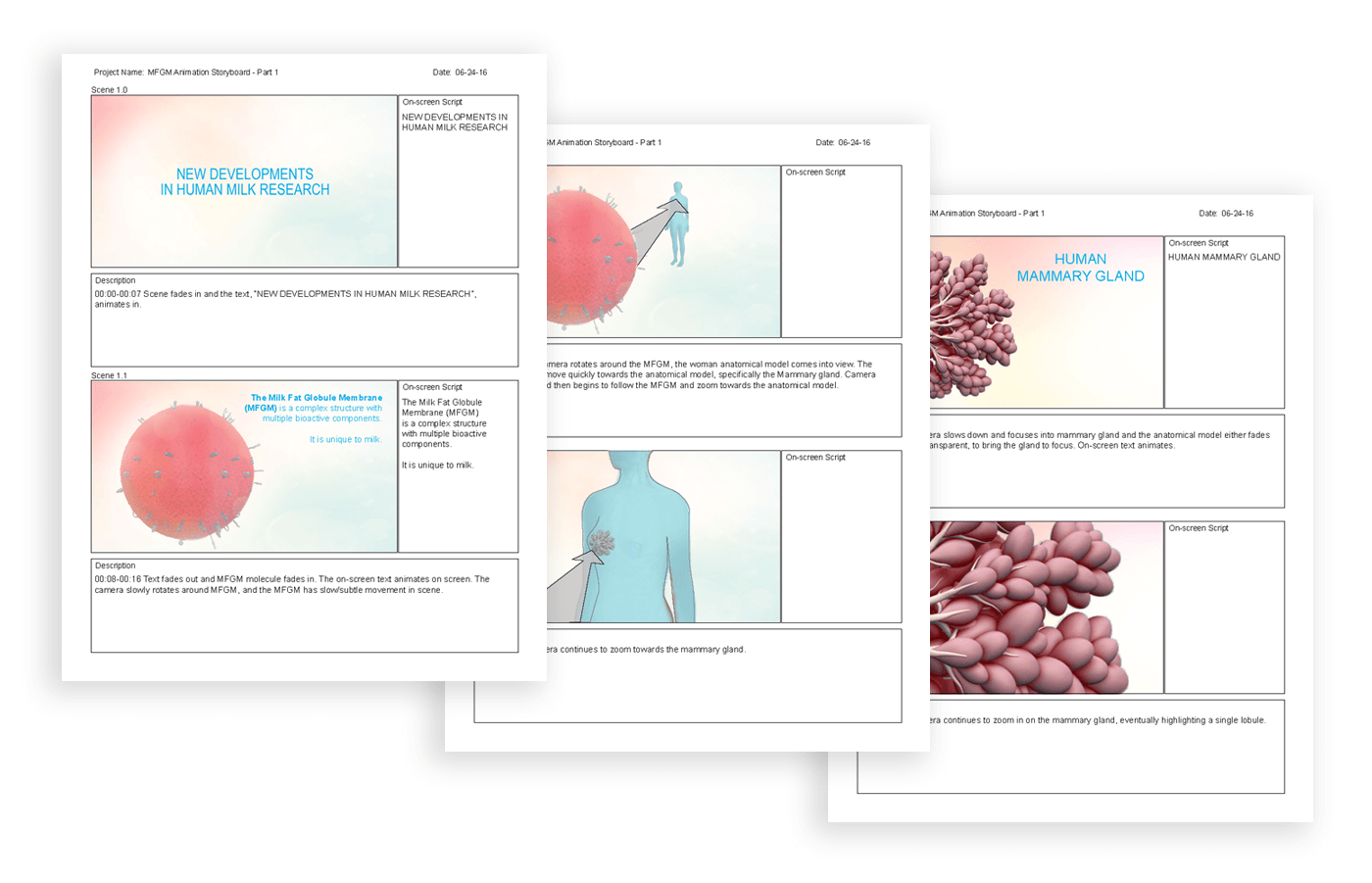 With a small budget and tight deadline of just a few weeks, our team of designers, writers, and animators devised a successful end product that demonstrated our client's role as an innovator in nutrition. In addition, we showed how their work can actively improve the health and development of infants worldwide.
The animation was displayed at the largest annual international pediatric nutrition
conference at Mead Johnson's booth and is used on the company's Web site as an
enduring resource. In addition, it was presented at their national sales meeting. The animation was eagerly embraced by sales representatives as a means to create new interest and dialogue with pediatricians, whether shown on an iPad one-on-one in-office or as part of a larger slide presentation at lunch and learn programs.
It is also currently being adapted for direct-to-consumer use (its first branded use) since much of the product use is based on parents seeing it in stores and asking their pediatricians their opinion on it.