How can we effectively engage our colleagues, raising awareness and understanding of a commonly misunderstood disease?
Eli Lilly, a global leader in neuroscience products, was seeking a way to increase awareness and understanding of schizophrenia throughout the company, both locally and globally. They were looking for a captivating educational effort that could be promoted and featured at the corporate headquarters and the global summit.
In consulting with the client, we discussed the opportunity to leverage the story of Bryan Charnley, a British painter who had lived with schizophrenia, through a documentary film. He decided to slowly reduce his medications and document his experience, both through journal entries and his artwork, until the point of his suicide.
We reached out to Bryan's twin brother, Terence Charnley, and held initial discussions about the goal and purpose of the effort, reinforcing that this was purely for educational purposes and not to promote or advertise any product or specific treatment. Terence manages a Web site (
www.bryancharnley.info
) in his brother's memory and some of Bryan's work is currently on display with the UK-based advocacy group, SANE. 
Bryan Charnley's series of paintings and corresponding journal entries were reproduced and displayed for viewing before and after the premiere of the film, Schizophrenia Unleashed: An Artist's Journey. Later, they were moved to high-traffic areas of the Eli Lilly corporate center and shipped to Orlando for use at Eli Lilly's global summit.
Hundreds of Eli Lilly employees at the global summit viewed the documentary film and art gallery. Ultimately, the prints went on display for Eli Lilly's chairman and his board. Schizophrenia Unleashed: An Artist's Journey was honored by Eli Lilly with a Lilly Marketing Excel Award recognizing outstanding achievement in patient understanding.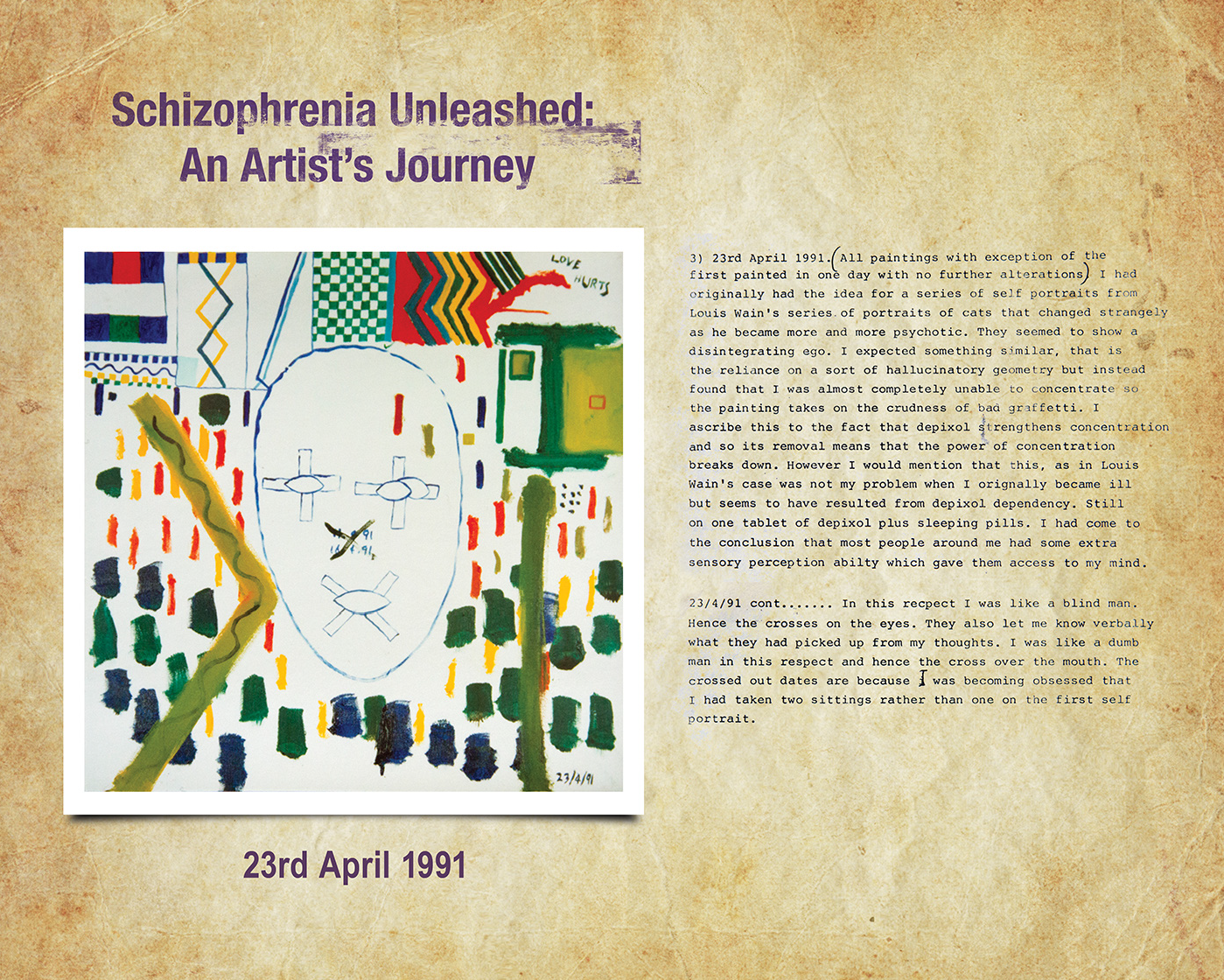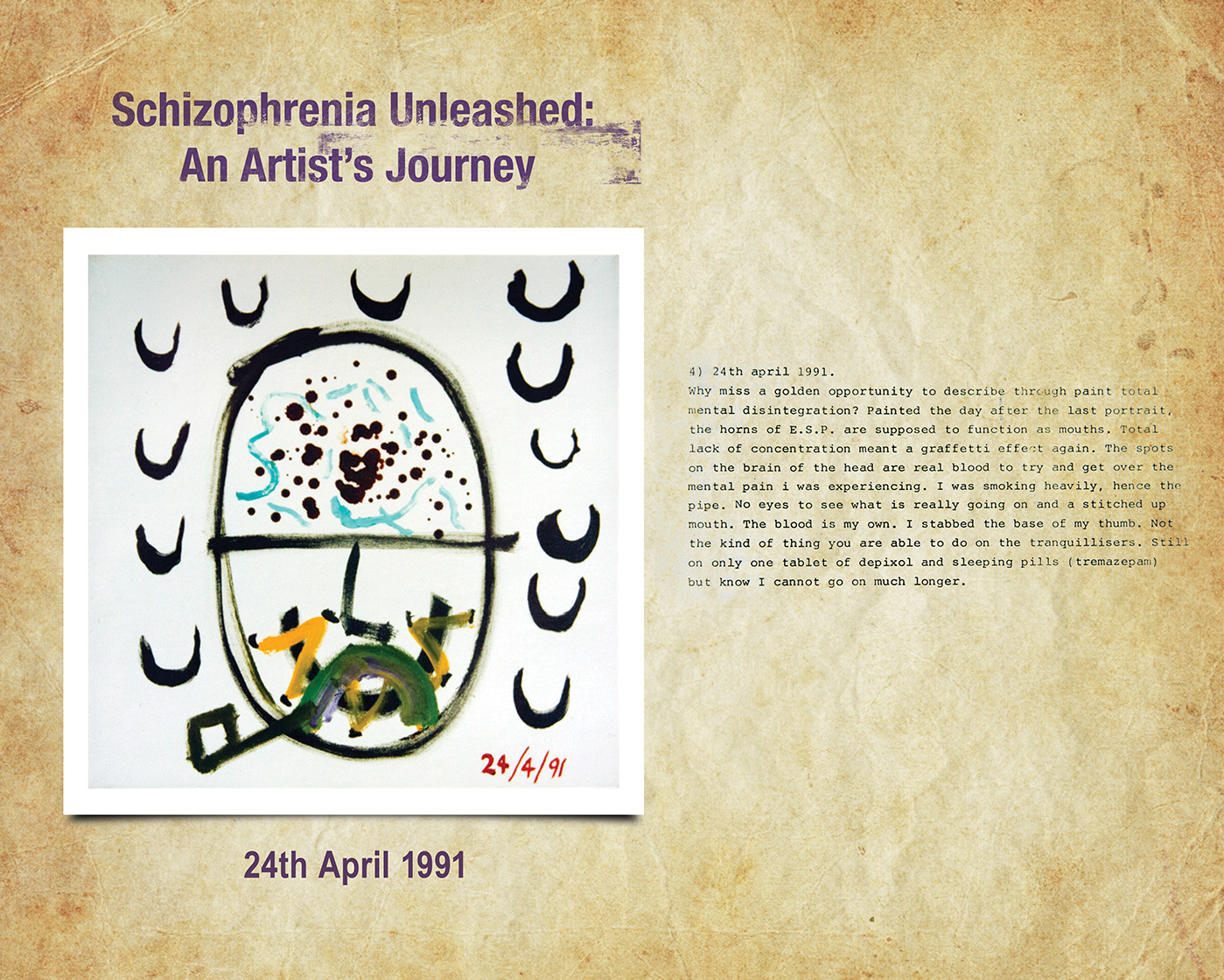 "As we met last week in Orlando at our global summit, I was constantly bombarded with compliments and notes of well done as hundreds of the global Lilly organization dropped by to either watch the film or peruse the portrait gallery you created. They are a real credit to your endeavors on this project for me"
- Matthew Winfield, Eli Lilly and Company, Global Marketing ZypAdhera