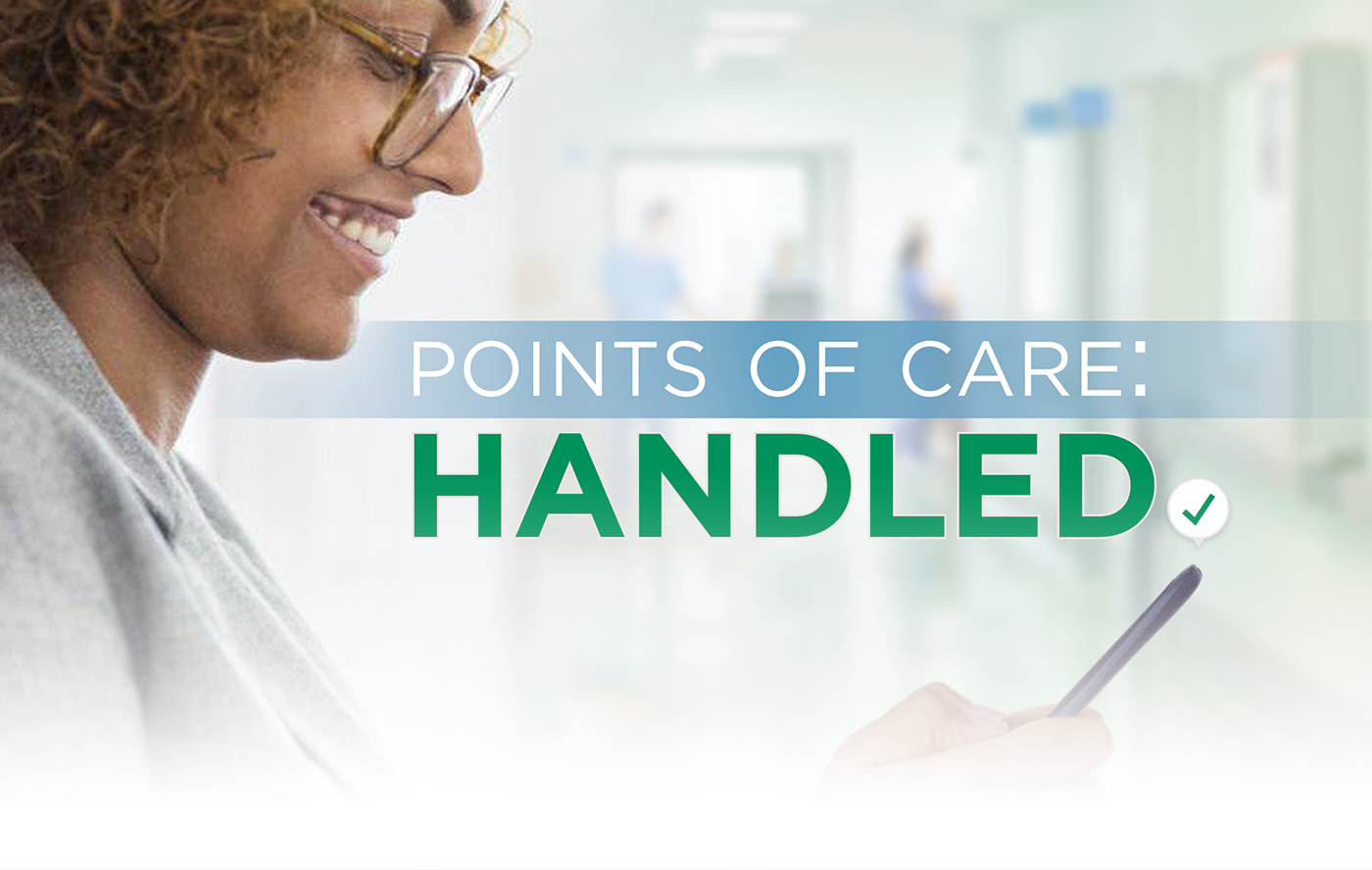 Challenge


Launching in August 2016, Roche Diagnostics was looking to support POC Mobile with new creative messaging and visuals to highlight its benefits to Point of Care coordinators (POCCs), nurse administrators, and training coordinators. In addition, multi-channel assets were needed to execute the campaign (landing page, banner ads, customer e-mails, and promotional brochures).
Insight


POC Mobile is a unique mobile app for iOS and Android devices, which works in conjunction with the cobas IT 1000 application. It's designed to help POCCs complete key tasks while on the go. Due to the nature of the testing that they support, a POCC does a lot of their work while "out and about" around hospital locations. Some of their time is spent at their desk, some walking around and for many tasks they need to find a PC in order to access a desktop. This dictates how POC Coordinators work, and limits productivity.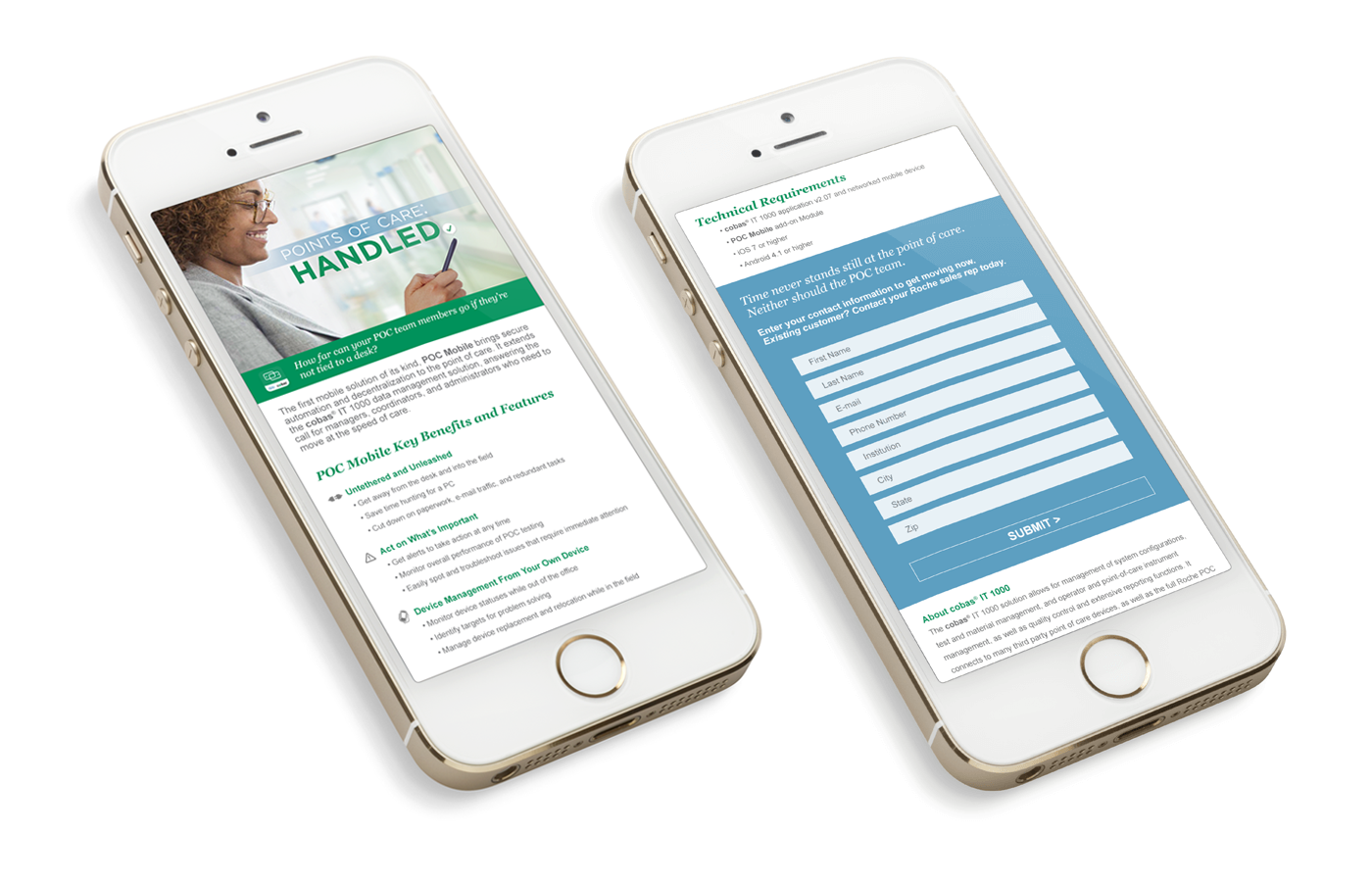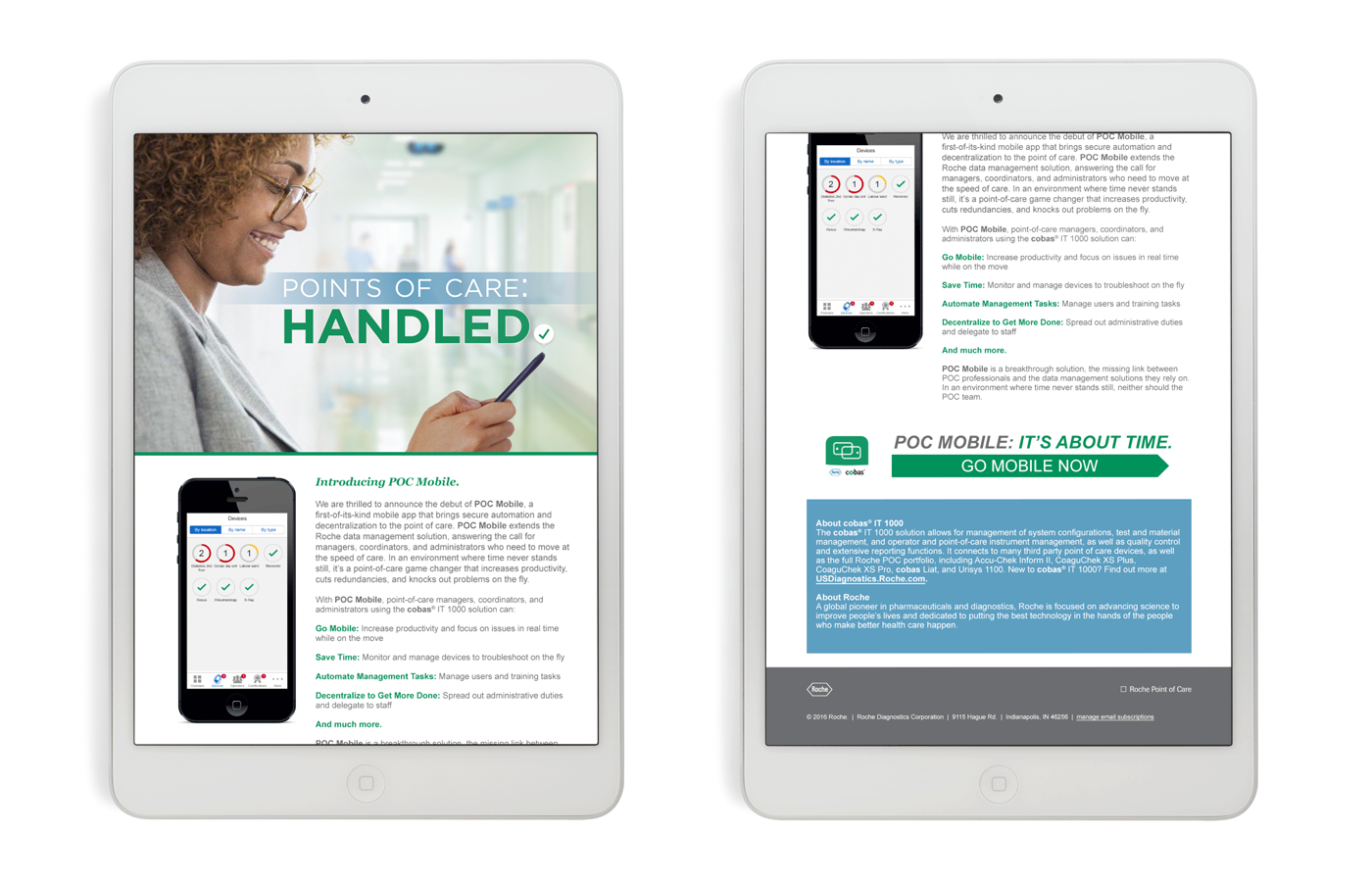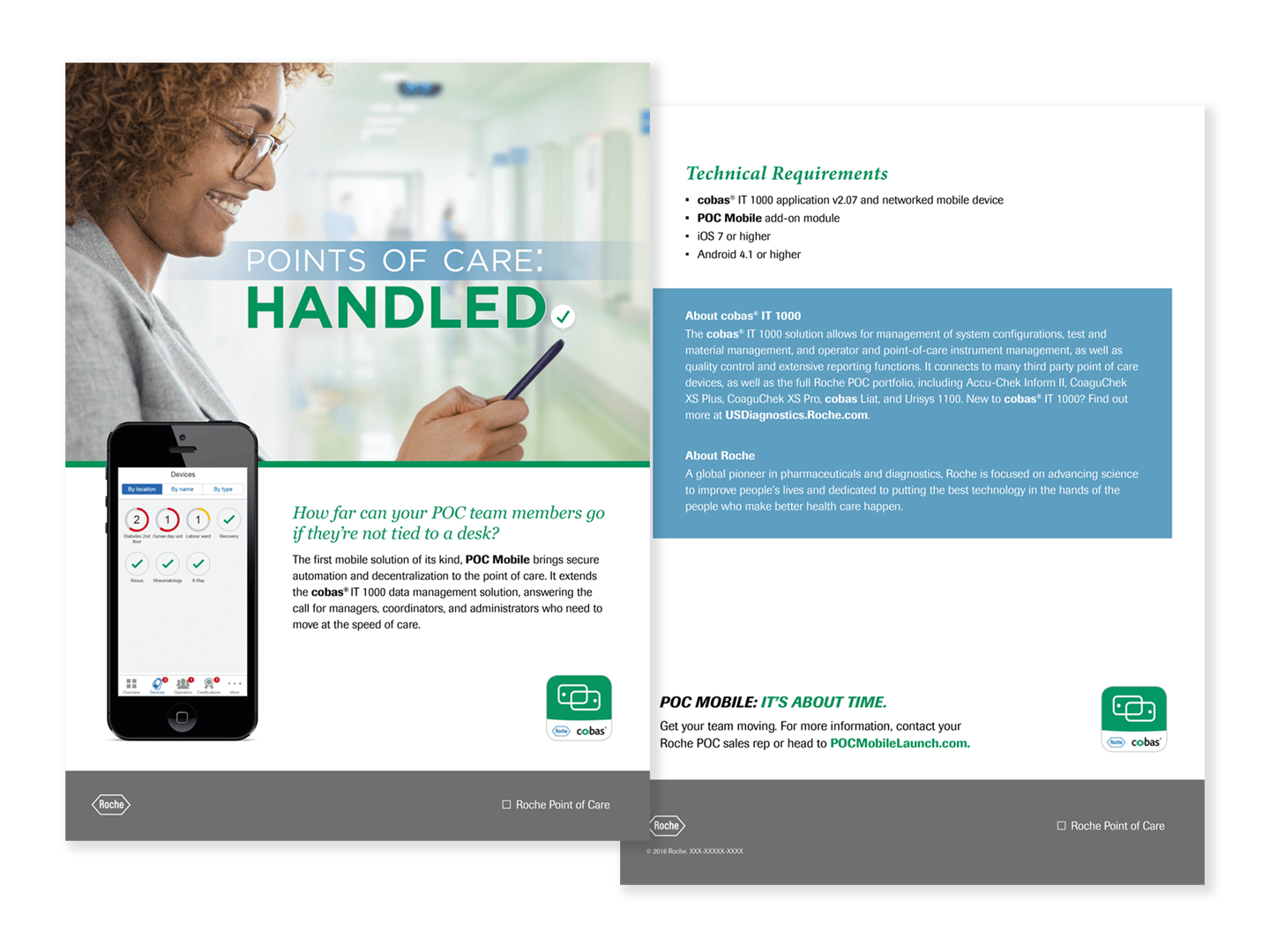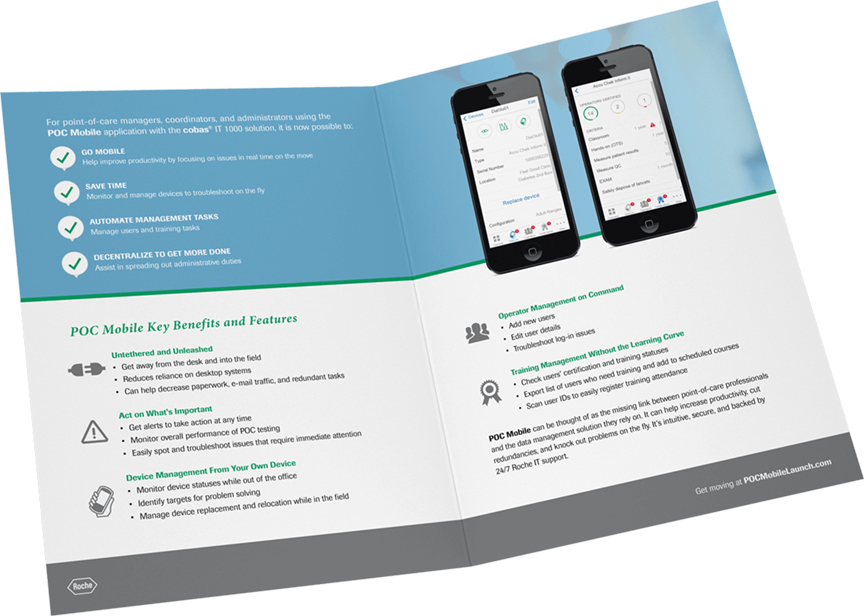 "Points of Care: Handled" speaks to the mobility and performance of the POC Mobile application. Point of Care coordinators (POCCs) are no longer tied to their desks because they can accomplish tasks directly at the point of care in the palms of their hands. The main visual features a POCC working away from her desk while using the application on her phone. The checkmark icon, taken from the application, acts both as a period, to indicate that point-of-care is surely "handled", and as a signal pointing to the POCC's phone, to inform that the task is resolved. Finally, the tagline, "POC Mobile: It's About Time," speaks to the convenience of saving time and emphasizing that this unique product has finally arrived for the POCC community.